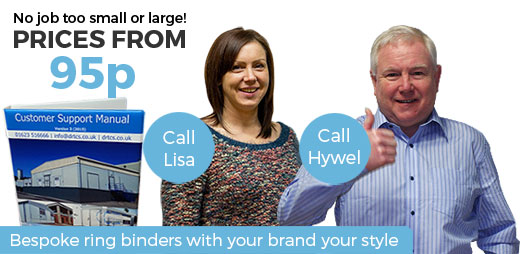 Custom Printed Box Files for You!
Are you fed up of hearing 'sorry we can't do that'?
Well the great thing about Screentec is WE CAN! Your Ring Binders can be created in almost any size or design and more importantly there's no minimum order quantity!*
You tell us what you want and we'll deliver it to you…
In 5 Working Days or get a 10% Off
Voucher Next Time You Order!
But why would you trust Screentec with your boxfiles?
Because we've printed and manufactured over
95,859
Boxfiles to date.
Give us the opportunity to make your own ideas a reality!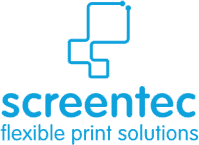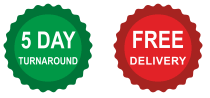 Choosing a Ring Binder Supplier is easy… choosing the RIGHT one is a minefield!!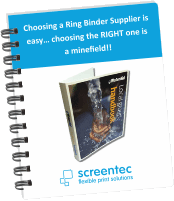 Get your instant FREE guide to buying ring binders
Why Would You Want Bespoke Branded Box Files?
Bespoke Boxfiles aren't for everyone, but if you're someone who appreciates attention to detail, then take a look at what you'll get with a Custom Boxfile.

All of our Boxfiles are:
Hard Wearing   –   They're built to last
Customisable   –   Make your ideas a reality
Practical            –   Store your documents in one place
UK Made           –   We have our own in-house manufacturing facility
And best of all the more you buy the more money you save!
Still not convinced? 
Have a look at what our customers have to say about their Branded Boxfiles
"Just to say thank you very much for the folders – they look really great and are ideal for what we need. I would highly recommend using you and we will certainly consider using you for anything similar in the future! You have been a pleasure to deal with."
Your Bespoke Boxfile Options
Full & spot colour printing
Capacities from 10mm – 110mm
Available sizes: oversize A3 (10mm capacity only), A4 & A5
Capacities available from 10mm – 65mm & Lever Arch
Different closures – slot & tuck tabs or moulded plastic clips
Same material (polypropylene) handles or moulded plastic handles available
Self adhesive business card / CD pockets available
Materials: White, Frosted Clear & Coloured Polypropylene
For your bespoke quotation, simply fill out the quote form telling us what you want and we'll get back to you asap!
Shown below are a few examples of the types of branded ring binders that can be manufactured for you. Please contact us for more information on the specific design you require.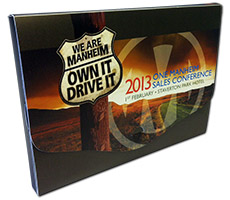 A)
This luxurious oversize A5 ring binder was screen printed 4 spot colours to the outside of Black PVC, with a 25mm capacity and fitted with a 4D mechanism. To further enhance the binder a foam inlay was inserted beneath the PVC and gilt corners added, giving the finished binder that executive, quality feel.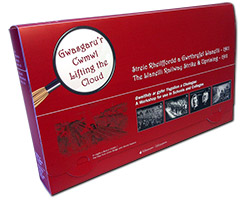 B)
A larger than average custom size boxfile with a 60mm capacity. This box file was digitally printed full colour onto 800mic white polypropylene and closure was by two integral slot & tuck tabs. This job also had 2 self adhesive CD pockets attached beneath the front flap for additional content storage.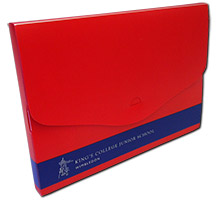 C)
This simple yet effective A4 boxfile with a 20mm capacity was screen printed 2 colours (white & blue) onto 800mic red polypropylene. The Flap is secured by an integral slot & tuck tab.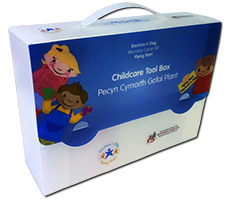 D)
A 90mm high capacity A4 boxfile digitally printed full colour on 1200mic frosted clear polypropylene. Closure is achieved by two integral slot & tuck tabs and the handle is made from frosted polypropylene in the same style as the rest of the box for consistency.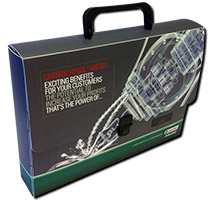 E)
A robust and durable A4 boxfile with a 50mm capacity that is fitted with a black moulded plastic carry handle plus a black locking clip for added security. It was digitally printed full colour onto 800mic white polypropylene all around the outside of the box to give one seamless design when viewed from the front, sides or back.
F)
This unique custom size boxfile with a 125mm capacity was fully tailored to the customers exact specification to allow the contents that they were inserting to fit perfectly within the box. It was digitally printed full colour plus white underpin onto 1200mic frosted clear polypropylene and was fitted with a black carry handle and locking clip.
Can't see what you're after? Contact us today so we can make your ideas a reality.