Custom Promotional Products
How can we help you?
If you need custom branded promotional products then you're in the right place!
We are only a quick phone call away, so please call us and speak to one of our
friendly staff to get a quote tailored to your specific requirements.
Click here to see what our customers think about us
Custom Ring Binders & Presentation Folders
We are a manufacturer of a wide range of quality branded Plastic / Polypropylene Ring Binders and Presentation Binders / Folders. They can be customised, printed & branded to your individual specifications. From Plastic / Polypropylene Ring Binders to traditional PVC Ring Binders, we can manufacture in a range of colours, sizes and styles. Sizes include A6, A5 and A4 ring binders. We can even make a bespoke size binder to your specific requirements if needed. Polypropylene Ring Binders are becoming more popular due to their hard wearing yet flexible characteristics and the fact that they can be recycled. Even the raw material itself is manufactured using a percentage of recycled waste.
Custom Box Files
Plastic Box Files, File Boxes, Presentation Cases & Document Boxes are an ideal way to store items such as information packs or office papers, and ideal for promotional purposes. Our plastic box files / document boxes are made from polypropylene and can be reused and recycled helping to save the environment. All our plastic boxfiles / presentation cases / document boxes are custom made, we can design a boxfile suitable for your specific needs. They are manufactured using polypropylene and are available in a variety of sizes, thicknesses and colours.
Custom Branded Clipboards
We have a range of custom printed clipboards which can be manufactured using a selection of different materials, such as Polypropylene, PVC, High Impact Polystyrene, or even Foamex. Personalised clipboards have a large area that can be branded, this ensures your logo or message is clearly displayed, ideal for surveys and conferences. There are generally two types of clipboards – single or folding, where single are the more traditional type that you see with no print. Folding clipboards are far more popular as they allow you to add any printed design you like to the front, back or even the inside covers, and can have additional features such as a clear inside pockets and pen loops.
Signs, Labels & Posters
Wherever you go you cannot avoid seeing some sort of fire or safety sign. There are numerous types of signs available, such as "No Smoking", "Keep Clear" and "No Parking". Signs are generally broken down into categories such as: Hazard Signs, Mandatory Signs, Fire Signs, Prohibition Signs, Traffic Signs and General Signs. We manufacture a range of fire signs that can be personalised with your company details. Fire & safety signage can be manufactured in a range of options. Plain signs which are printed onto a range of rigid and semi rigid materials.
Stickers & Decals
Stickers and decals are an ideal way to promote your business or provide important information to members of the public. We can produce a wide range of custom stickers from bumper stickers to window stickers in a wide variety of colours, sizes and designs. Our stickers can be completely customised to suite your needs so take a look at our stickers gallery to see a selection of the stickers that may help you get an idea of what we can produce. To get the best possible price for your stickers we are able to manufacture using a variety of methods. Your sticker can be screen printed, litho printed or digitally printed depending on your specific requirements.
Custom Document Wallets
Document Wallets are an ideal way to store numerous items such as cheque books, credit cards and various types of tickets. They can also be used to store papers such as MOT certificates, maps and work permits. Document wallets are designed to be durable and sometimes water resistant so that the documents that they hold can be used both indoors and outdoors. Our document wallets can be customised to include any type of image or logo that you desire and can include various types of additional features such as zips and hanging loops. Please call and speak to one of our friendly staff and we will be more than happy to discuss your requirements.
Travel & Motoring
Promotional items covers a wide range of items from luggage tags, tax disc holders, pens, keyrings, stationery or even document wallets. At Screentec we can create these and many more promotional items to advertise your business. Document wallets are an ideal way to store numerous items such as cheque books, credit cards and various types of tickets. They can also be used to store papers such as MOT certificates, maps and work permits. Document wallets are designed to be durable and sometimes water resistant so that the documents that they hold can be used both indoors and outdoors.
Point of Sale
Point of Sale promotional items or general signs come in a variety of designs such as posters, telephone box displays, estate agent boards, header boards and correx signs, so whatever your promotional or informative point of sale needs Screentec can provide just what you are looking for.
Point of sale items can be custom made in a variety of shapes or sizes up to B1 and can be printed 4 colour process or spot colour allowing almost any design that can be conceived to be produced to the highest possible standards.
Pens
We can source custom printed promotional pens to display your corporate message in a number of different styles. Pens are an ideal gift to give to potential customers to promote your brand or message!
Estate Boards
Here at Screentec we can manufacture estate board signs in a variety of different sizes and with any design you can imagine. Looking to sell your home independently? Let us create an unbranded estate board with your details allowing you to cut out the middle man and save yourself money!
Roll ups / Banner Stands
Roll up banners are the most popular choice of exhibition display on the market due to their relatively low cost and high impact design. Our roll up banner stand cases are supplied by industry leader, Plex Displays, and come in a variety of different styles. All our roll ups are printed onto the same high quality material.
Roll ups are a fast and easy way to get your message across, just unpack the cassette from the supplied carry case, attach the supplied pole and pull up the graphic from the cassett and attach it to the top of the pole. When you have finished simply do the reverse and place the cassett back into the carry case and your roll up is ready for next time!
Pop ups
When you want something extra special then pop ups are the way to go. Our Plex "Advantage" pop up display stands are an ideal way to get your business noticed in any location or exhibition. Our pop ups are printed onto durable lightblock material and overlaminated for extra protection.
Using the latest magnetic pop up display stands from Plex your pop up can be assembled in a matter of minutes for ultimate portability. Your Pop up comes in a handy storage container which doubles up as a table / podium which can also have an additional graphic which wraps around the base adding that extra professional look for your business.
Banner
Our custom printed banners are an ideal way to advertise your business or just to get your message across for a forthcoming event. Our banners can be printed on high quality B1 fire rated material for safety and can be hemmed and eyeletted for easy fixing to most structures.
Our most common banner is a 3 metre by 1 metre option, but they can be manufactured to order to your specific requirements. Our banner material produces vibrant colours and high quality images giving stunning results to promote your company and get your message across.
Outdoor Displays
Our Outdoor Banner Stands are hard wearing and designed to widthstand the elements! They come with adjustable braces to hold graphics from 650mm to 800mm in width. They can be supplied either single or double-sided.
Specials
Looking for something out of the norm? Then you've come to the right place! Using our digital printers, laser and digital cutters and our bending machine we can custom print and manufacture a whole range of bespoke products for you.
Recycled Products
Recycled products are a great way to help your business go green. We are a manufacturer of a range of recycled folders, ring binders and boxfiles / presentation cases which can be printed onto recycled card or polypropylene with no loss in quality compared to regular printed products. Help enhance your businesses green credentials without breaking the bank!
If your have any specific requirements please contact us and we will do our utmost to source the best "green" products for your needs.
Keypads & Overlays
Keypad, Membrane Keypad, MMI, HMI, Fascia, Graphic Overlay, Touch Panel, Control Panel, Label, Label Printing, Membrane Switch, Membrane Keyboard, Digital Prototype, Refurbished Keypad, Replacement Keypad, Replacement Membrane Switch, Refurbished Membrane Switch, Cheap Membrane Keypad, Cheap Membrane Switch, Instrument Panel, qwerty keyboard – we can design and manufacture all of these for you to ISO9001 quality standards. Metallic Finish, Emboss, Braille, Touch Sensitive, Tactile, LED, SMD and Connectors are all part of our extensive capabilities. Contact us now to compare membrane keypad options & turn your ideas into reality!
Our product highlight of the week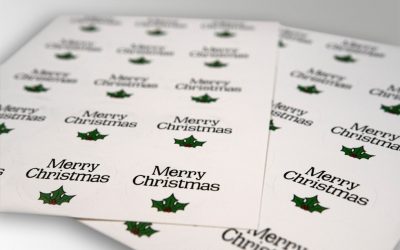 These Christmas themed sticker sets have been digitally printed onto permanent white vinyl and cut to shape. They can be stuck on almost any clean, dry surface!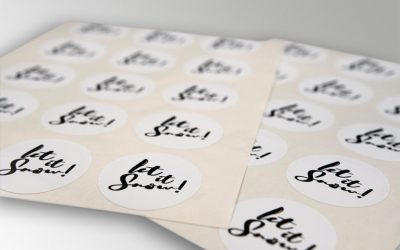 When it comes to efficiency and organisation within your company, a fantastic way to get going in the right direction is to put a robust filing system in place. A strong filing system is an absolute thing of beauty. It provides a stable and organised data system that...
Be assured, you're in good hands, our clients include: