When it comes time to plan your wedding, there are 1001 things you need to remember and do, and often, some tasks get overlooked and treated as an afterthought. Well, this is your reminder to design your invitations to encompass your personalities, relationship and everything about the big day itself. 
After all, your wedding invitation is many of your guests' first experiences with the event. While you and close family and friends may already know a lot of the finer details and theme, other guests only have the invitation to go on in terms of what to expect.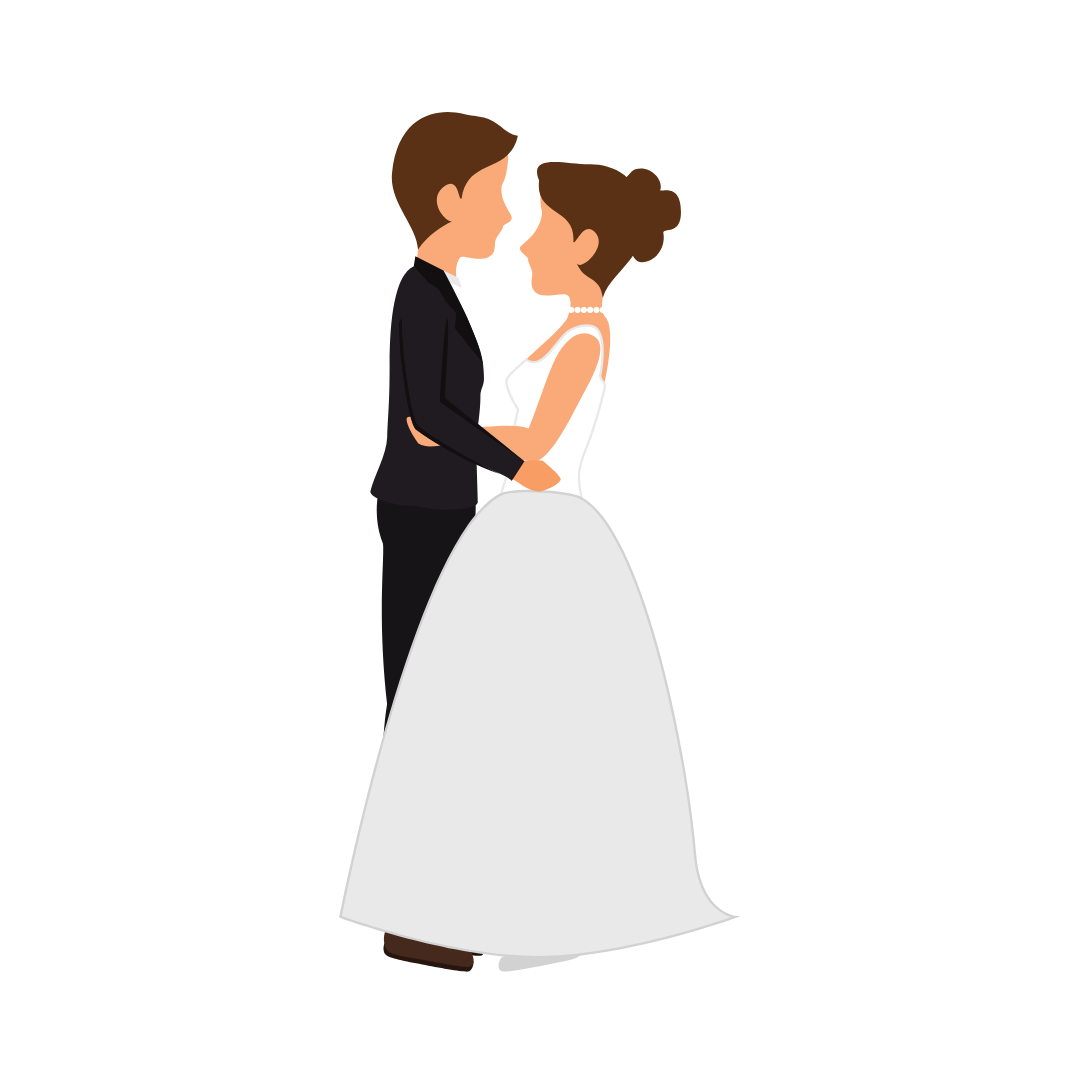 So, to get them excited and hyped for the event, you need to design an invitation that makes them feel like they will be a treasured part of the day. It also needs to set the mood for the day and help your guests to plan accordingly. 
Sounds like a lot, right? 
Well, have no fear; we are here to help you with all the best tips and advice for designing a wedding invitation that screams you!
The Theme
One of the first things you might want to consider when beginning your invitation design is the theme. If you already have a theme in mind for your big day, think of how you can express this in your invitation. 
If you want your friends to be surprised by the theme, keep the invitation elements minimal and discreet, with just a touch of theming. However, if you're hoping to have an immersive experience, then you may want to involve your guests as much as possible. In this case, don't be afraid to go big and bold with your wedding invitation so that everyone knows what to expect of the day and if they need to dress accordingly. 
Whatever your theme, take the time to browse invitation ideas and inspiration online before finalising your design to get a feel for what suits your day and also your and your partner's relationship. We recommend setting up a Pinterest board for your wedding and taking elements from your favourite designs to formulate the perfect invitation that is personal to you.
The Colour Scheme
For many, choosing the colour scheme first is a great starting point as it can help you formulate the rest of your invitation design. 
You might already have a colour scheme picked out for your big day, especially if you have been dreaming of this moment ever since you were little. So, the colour scheme may be a non-issue for you. Make sure that you're keeping the same colour scheme throughout every element of your wedding, including the invitation, to ensure there is no disconnect between the preparation and the actual event.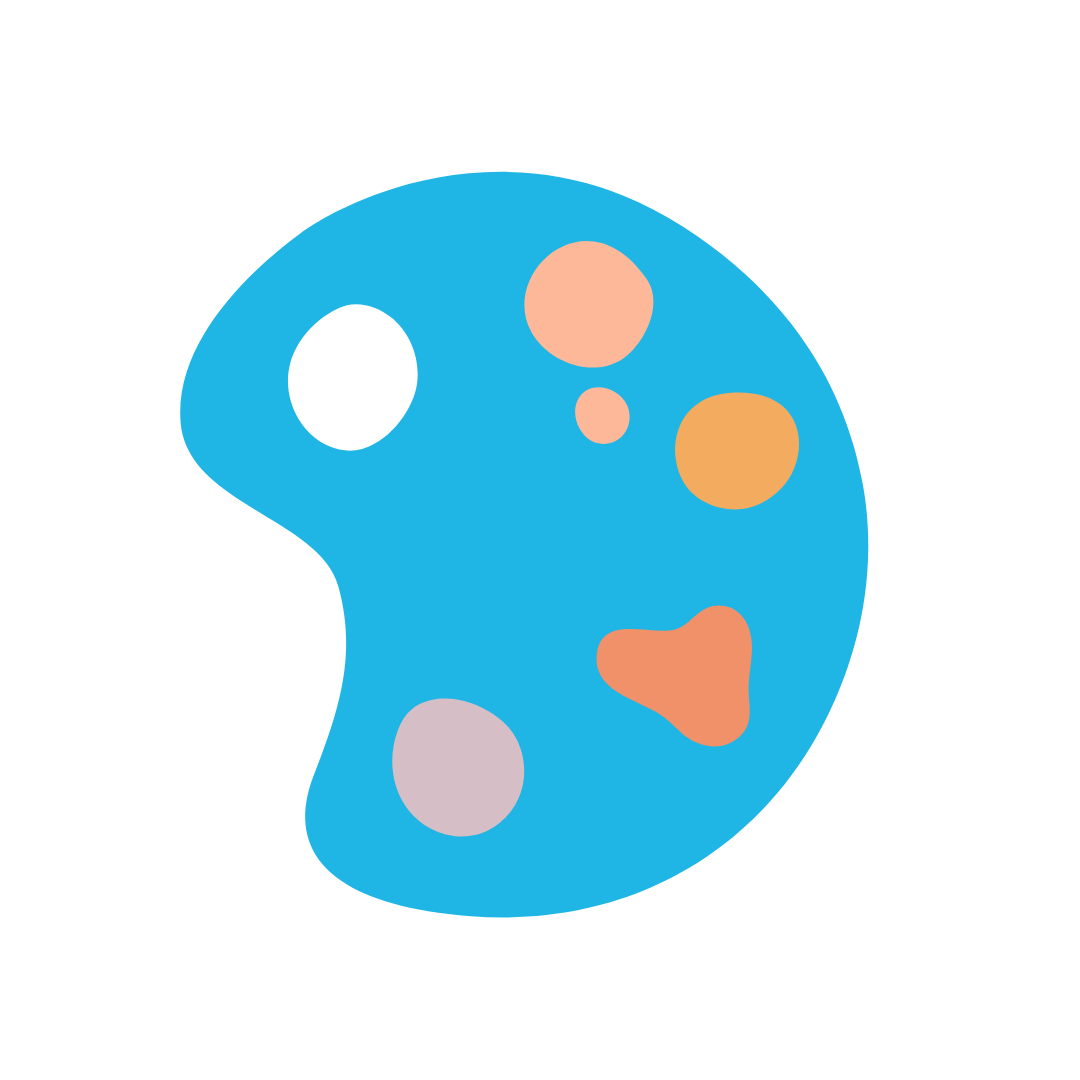 Remember to choose colours to match your theme perfectly, and create your own colour palette if necessary! 
Consider the Season 
Perhaps you're undecided on a theme and colours? Then you can turn the season of your wedding date into a theme of its own. Just think about the season and imagine what it would look like if you put it down onto paper. 
A spring season will be presented as soft pastel hues, nature and life. Consider adding budding flowers, delicate imagery of fluttering butterflies and a matte finish.
Summer will have a similar theme but in brighter and bolder colours. Other attributes you could consider to a summer design would be larger palm leaves that look as though they're swaying gently even on the page or summer fruits like lemons or strawberries overlaid on a delicate pattern. 
An autumn wedding is truly beautiful, and imagery choices are clear with soft browns, burnt oranges and light reds in a rainbow of shades. We think autumn inspired wedding invitations look stunning printed on brown paper or card and add a touch of twine to elevate the rustic feel.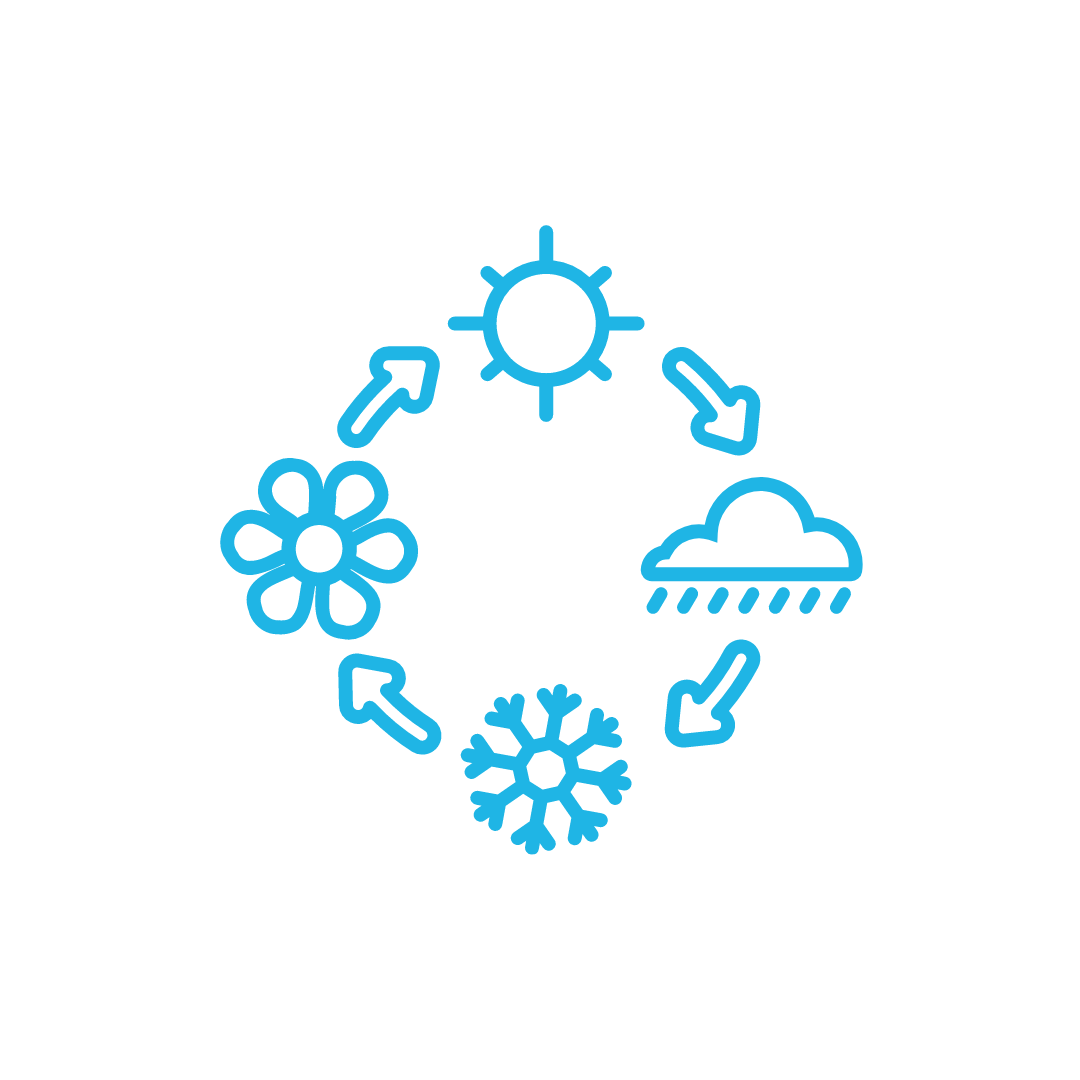 Finally, a winter wedding invitation design is open to a few different style choices. You could create a warm and cosy design with red and green hues representing the festive season, decorated with a sprig of holly or cinnamon to finish. Alternatively, you can create a winter wonderland style for your invitation that showcases glittering silvers, blues and white colours.
Take Inspiration from Your Venue
If you don't already have enough inspiration from your theme, colour scheme or season to design your invitation, then look to your venue for design ideas.
Of course, you have chosen your venue because you and your partner have fallen in love with it. Whether it's the location, scenery, decoration or design, you can embrace the defining features of your wedding and recreate the ambience. This is a perfect way to give your guests a sneak peek into the venue they will be enjoying on the big day and ensure the theming runs throughout.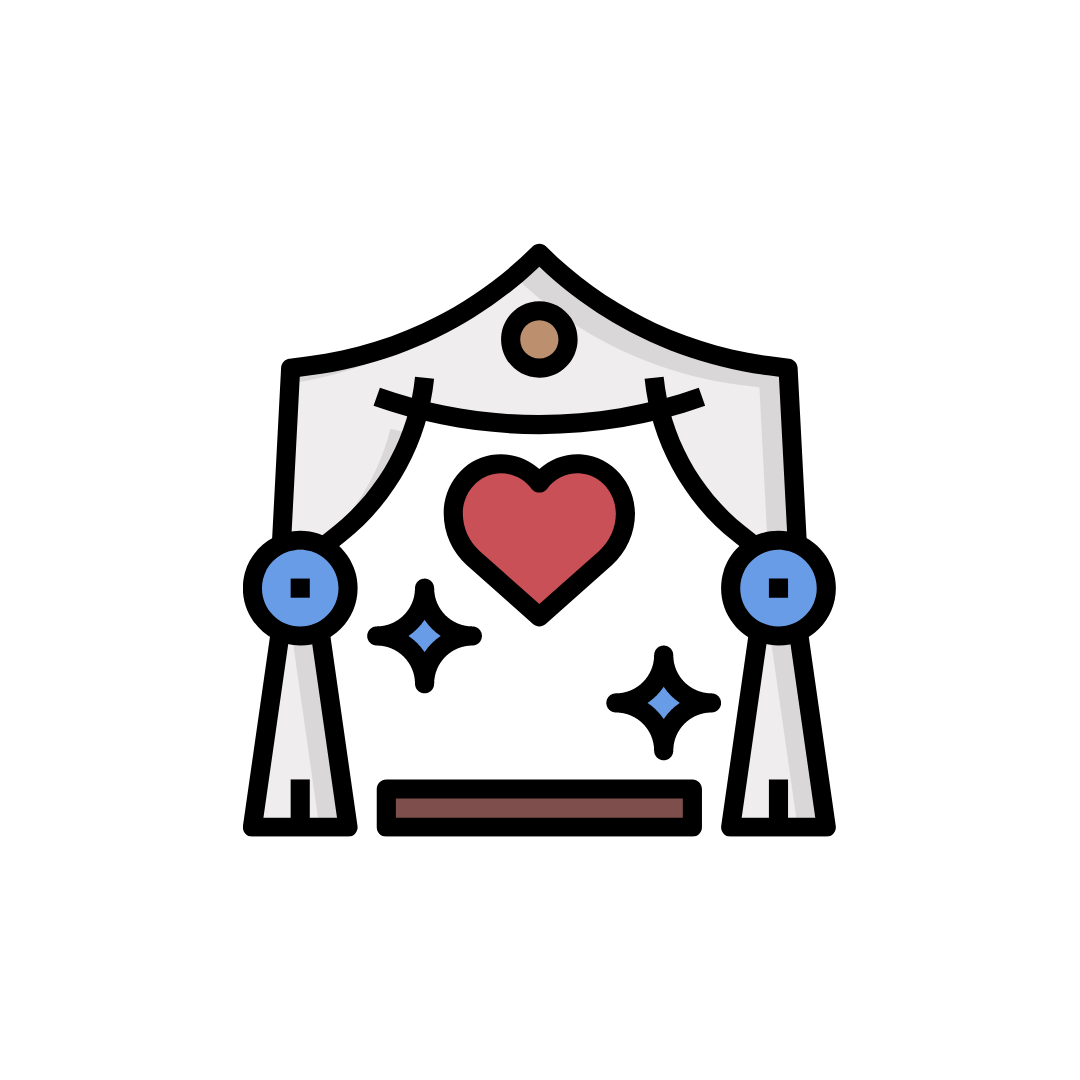 An industrial type venue is represented well through a minimalist design. In contrast, a country-side wedding in a traditional church or grand building is highlighted through a floral and pretty invitation. 
Don't Be Afraid to Get Personal
Once you have an initial design in mind and have your colour scheme ready, you might want to add an extra personal touch that differentiates it from all the other wedding invitations. 
Why not add a photo or collage of you and your partner from your engagement to make your design personal? Alternatively, you could create your own symbol with your and your partner's names or initials to embed into the invitation design. 
Accessories are also an excellent way to make your invitations more personal and special once you have got them back from the printers. We love it when people seal envelopes with customised stickers, as it gives the perfect finishing touch to your invite!
How to write or type your wedding invitations
By now, we hope you have gotten all the inspiration you need for your wedding invitation designs, and all that should be left is what you're putting into it! 
Formatting your invitation so that everything fits nicely is an art in itself, as, after all, you don't want the invite to look cramped. 
Once you have all the essential information ready to put into the invite, take the time to play around with sizing, font and spacing to ensure you get the best finish possible.
If you still struggle to fit all the information you need on the invitation, you might consider sending out accompanying info cards. These are extensions of the formal invite that include more detailed information your guests need to know. For example, they might include information on the venue, like how to get there, where to park and nearby accommodations. They might also express dress codes or dietary requirements and restrictions.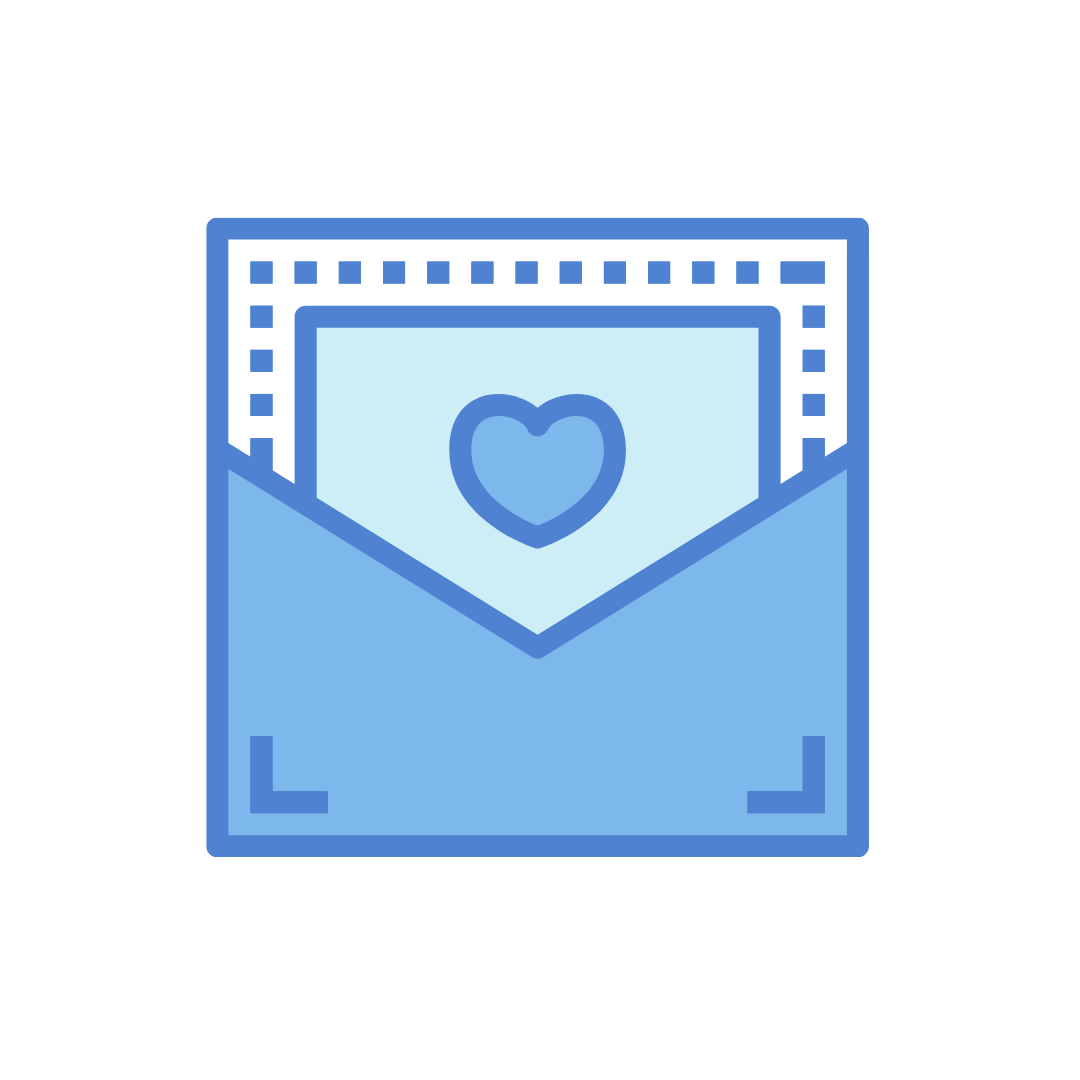 As the info card is an extension of your formal invitation, it should follow the same design with a slightly different layout that allows you to display more information.
What to include in your wedding invitation
When writing or typing your invitations, make sure you have everything on our checklist to ensure you don't miss out on any important details. 
The Bottom Line:

You need to clarify that this is a wedding invitation, so wording that suits your theme and wedding style is a must at the top of the page. Try "We're Getting Married", "Tying the Knot", or any other phrase that feels right to your day. 

Names of the Happy Couple:

This one is a given, but did you know that traditionally the bride's name comes before the groom's? However, the modern approach nowadays is to order the names alphabetically, or what you think sounds best! 

Venue and Location:

When adding the venue and location, you can either keep it simple or put down the full address. If you choose the former, just remember to add the city it's in so that guests can look it up themselves.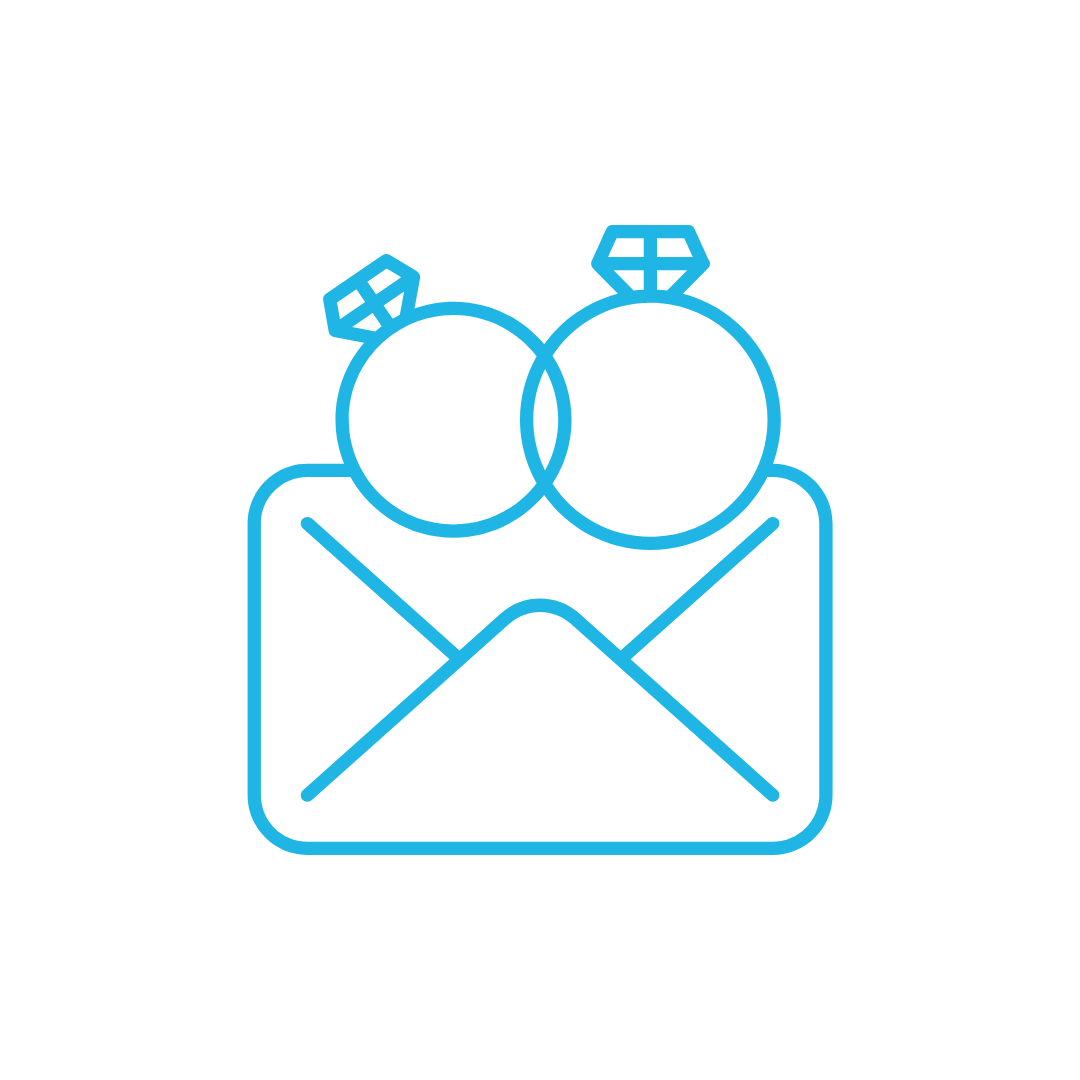 Date and Time:

Let your guests know when the ceremony or after-party begins and what time they should turn up. If you're hosting a larger wedding, remember to state how many days the wedding will be. 

Reception Information:

Many people choose to host their reception at a different venue from their ceremony, so be sure to communicate this location change. 

RSVP Details:

Finally, don't forget to add RSVP details to the bottom of the invitation so that your guests can return their confirmation and whether they have any dietary requirements. Add a cut off date for replies with plenty of time so you can update caterers and seating plans accordingly.
Getting Printed
If you have all of your design ideas and wedding information ready to go, all that is left to do is get them printed! Using our expert printing services at Screentec, you can enjoy custom printing options that allow you complete creative control of your design. Our friendly team will work with you every step of the way to ensure your wedding invitations are perfect and offer helpful tips and advice on the design to make the process smooth and easy. 
You can also rely on us to help you with customised displays and poster signage for the big day that will direct guests to certain locations, seating charts and bespoke menus for the meal. 
Simply get in touch today for a custom quote and advice on how we can help you!