When it comes to efficiency and organisation within your company, a fantastic way to get going in the right direction is to put a robust filing system in place. A strong filing system is an absolute thing of beauty. It provides a stable and organised data system that allows you to access anything you need, whenever you need it.
A poor filing system, however, will most likely leave you running around looking left, right and centre for every piece of data you need. You're not going to have a good time if an organised filing system of nonexistent. Imagine needing a sales report from 6 months and not knowing whether you've filed it under sales, reports, or any other title that seemed like a good idea at the time. It may feel like you've got it all organised and figured out by doing this, but not having a full-proof, robust filing system can turn into a nightmare!
If you feel like you need to get your filing system up to scratch but have no idea where to start, we are here to help. In this article, we will explore the strongest characteristics of a good filing system and what you can do to install a strong filing system in your company.
Characteristics of a 'good' filing system
To find a good filing system that we can instil in our business, we first need to understand the characteristics that make up a strong system. It can be difficult to start if you're unsure where to begin. The characteristics listed below are a strong starting point to understanding what goes into a good filing system:
There's no other way to say it; your filing system should be so simple that a trained monkey could use it without any issues. This isn't an easy point to get to, but it should always be the point you're aiming towards. By keeping your filing system simple, you ensure a place for everything, and everything is in its place.
If your filing system is complex, this is the point when you begin to find documents placed anywhere and everywhere, creating havoc instead of organisation. If you need a starting point, make sure things are kept simple.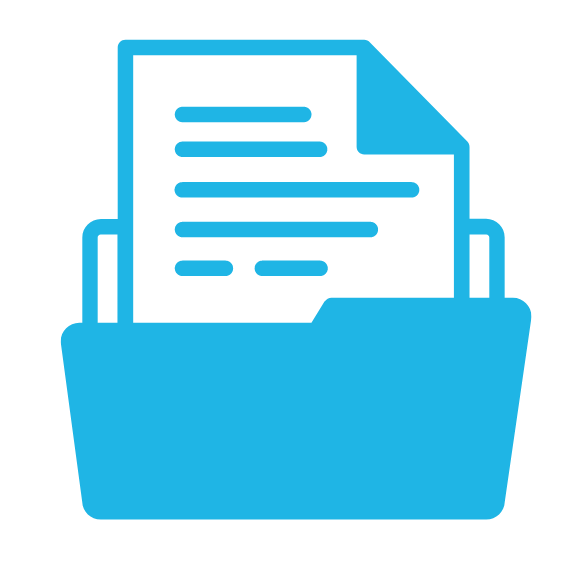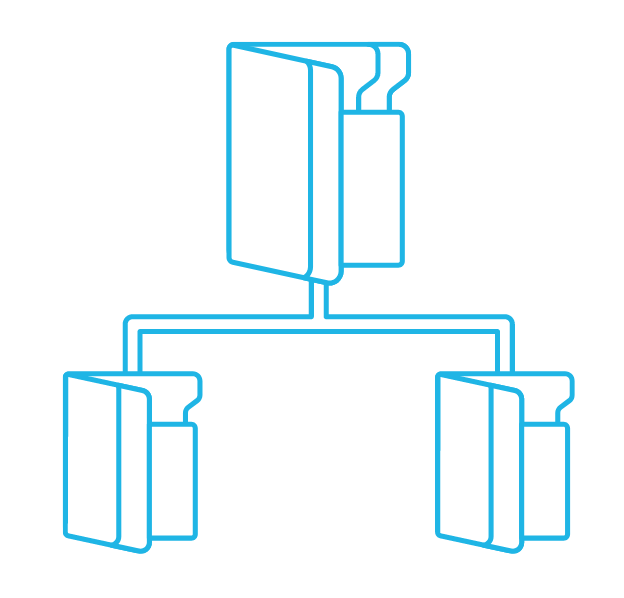 Although this can be a challenge if you have a lot of files and business documents, it is essential to try and keep your filing system as compact as possible. If you have a large company with many documents to file, you will take up way more space than you would like with your filing system.

Important documents in your filing system should be prioritised while keeping less important documents on a paperless system.
Keeping paper copies of important documents should be the first thing you do with your filing system but are your documents completely safe? What happens if a fire takes hold in your office or some freak damage to your building destroys your documents? We know that this is unlikely, but it could realistically happen! For this reason, it is always important to keep all of your documents backed up either through a separate paper or paperless system.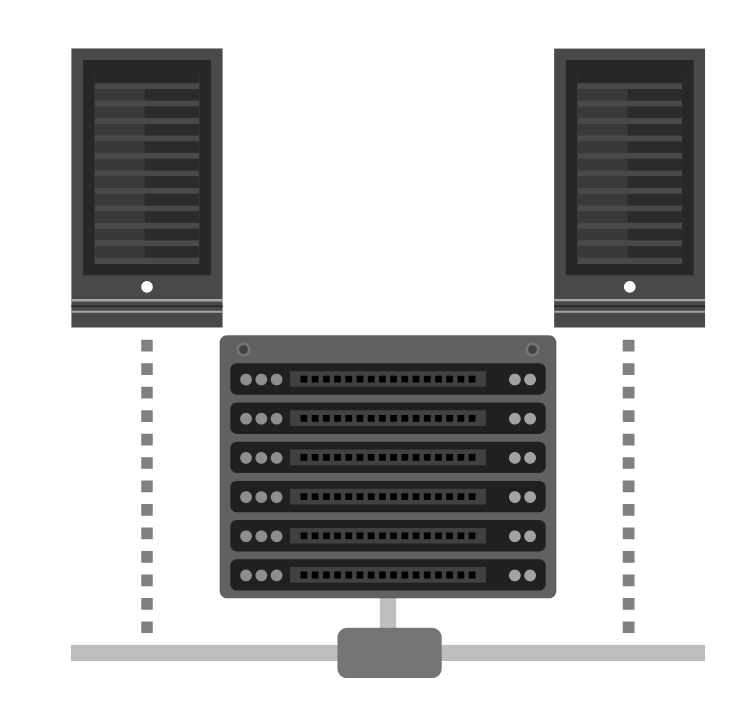 The last thing you would want is to look through a filing system, only to find that the document you were looking for has been lost and there's no backup anywhere! What do you do at that point? This is exactly why having paper or paperless backups of important documents can save you from a potential world of stress, confusion and panic. A backup system can help you when the worst unexpectedly happens and should be high on your list of things to instil in your filing system.
Just because you have found a filing system that works for your company does not necessarily mean the same system will work in 1-2 years without a few tweaks. A good filing system needs the flexibility to change and be altered depending on the company's needs. Your filing system needs to do this without having a complete meltdown and risking mass confusion among your staff.
As your business grows, more departments are established, and more people need access to your filing system; being able to adapt and be flexible with your system is crucial to its success. Monitoring and reviewing your filing system as your company develops will help you constantly create a stronger system completely suited to you as a business.
Installing and tweaking your filing system should not be an extremely expensive job. It is important to always purchase within your means in your business, and your filing system falls into this too. Costs for files, folders and other equipment should not break the bank and should always be within your means as a company.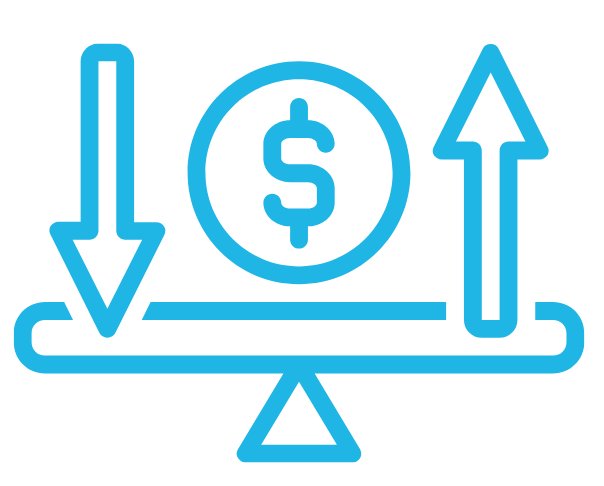 Make sure that you look for a system that works for you on an organisational level but also from an economic level. It can be easy to overspend on something like a filing system, so constantly review costs related to this. Doing this will help your filing system work for you on more than a singular level.
How can we help you?
A filing system can be a confusing and daunting thing to put into place for your company, so it is important to make sure you find the right system that works for you. At ScreenTec, we have all sorts of organisational tools to make your filing life easier, like Ring Binders and Tab Dividers.
Get in touch to enquire about our fantastic range of products or to learn more about how we can help you take your filing system to the next level! Our team of experts are happy to answer any questions and help you take the first step toward the filing system you need.
Related Articles
We hope you found this piece insightful and helpful on your journey toward a better filing system. If you liked it, here are some other articles that we think would be perfect for you: